2019 Clinical Trials in Canada – Infographic
Canada is globally recognized for the quality and expertise of its research clinicians and has a world-class clinical research sector with extensive capabilities in phase I-IV clinical trials. According to the Government of Canada, the country captures 4% of global clinical trials.
All major global pharmaceutical companies conduct a large portion of their clinical trials in Canada. For some, Canada is the number two or three location globally for their clinical trials.  Pharmaceutical companies and research institutions continue to make significant investments in Canadian clinical trial health research.
Below is an infographic representing the amount of clinical trials that are active in Canada as of April 2019. There are about 5728 active clinical trials in the country. All data has been sourced from ClinicalTrials.gov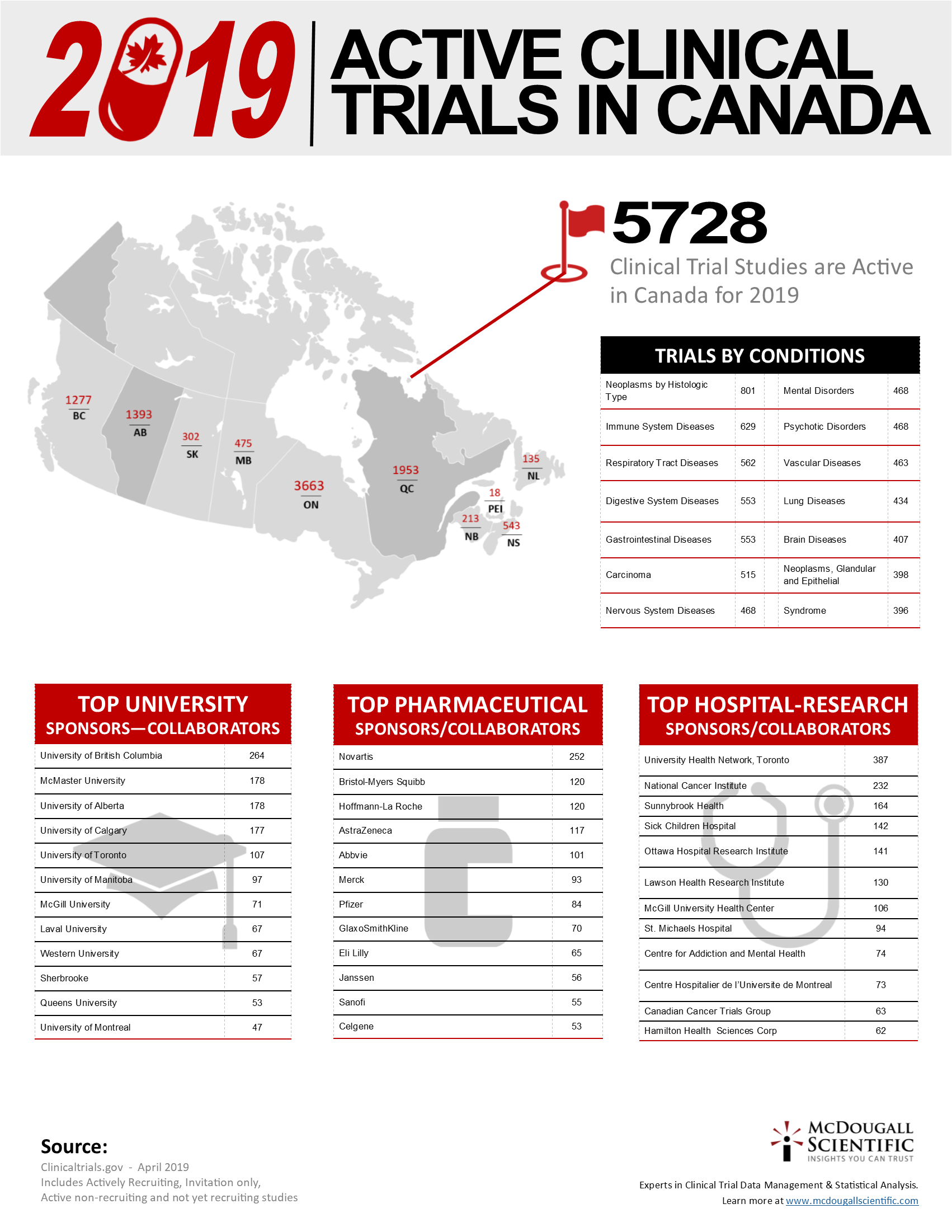 ---
TALK TO AN EXPERT
Set up an introductory call, have us provide you with a proposal, a review of your clinical development plan or protocol, guidance on your data, a demo of our eTMF or pricing information. Contact us. We love talking Data.
---