THE RISE OF THE NICHE CRO
Alimentiv Statistics is a Contract Research Organization (CRO) with a focus of providing Biostatistics, Trial Design, Statistical Analysis & Consulting, and Data Management of clinical research for pharmaceutical, biotechnology & medical device companies. Specialization brings deep expertise and satisfied clients.
Industry research has shown that pharma and biotech companies are looking to avoid the trap of committing to inflexible contracts from large contract or clinical research organizations. There is a real trend towards working with specialized CRO consulting firms like Alimentiv Statistics because of the unique expertise we can provide, the flexibility we can offer and the affordability of our services.

TOP 5 REASONS TO WORK WITH ALIMENTIV STATISTICS
Alimentiv Statistics' Top 5 advantages
EXPERIENCE MATTERS: 40 years of providing quality expertise as a Clinical Trial CRO.
NICHE CRO SERVICE: Core focus is on Biostatistics, Trial Design, Statistical Consulting & Analytics, Data Management. Unlike other CROs, we do not pretend to do everything. We believe in specialization.
REPUTATION: Over 95% of clients are from satisfied referrals.
TEAM: Team of eminently qualified and accredited Statisticians and Clinical Data Managers.
AFFORDABILITY: Our industry is one with high costs. Due to our niche focus, we are able to provide proposals that are highly competitive.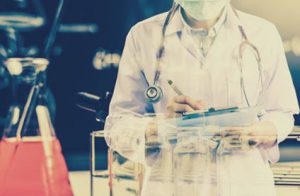 Are Alimentiv Statistics' services a good fit for your needs? Get in touch to start a discussion around your requirements.
PRIMARY SOLUTIONS
Leading to lower clinical development costs and accelerating time to market