STUDY STARTUP IS A STRESSFUL TIME
Investors, executives, and trialists push to reach the first milestone of recruiting patient ONE, this makes it easy to miss opportunities to reduce recruitment requirements or study duration through careful planning. It is important to not rush the clinical trial study start-up process and to ensure your study is primed for efficiency and precision.
In this guide you will find recommended study design features that can help improve your clinical trials and likely save you time, money, and reduce risks to patients.
Please download this GUIDE to learn more about how to turn your Clinical Trial Design from Good to Great.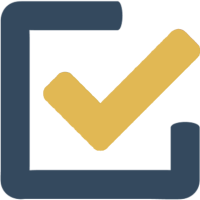 WHAT THIS GUIDE INCLUDES
11 total recommendations

Absolutely Vital Recommendations & those Strongly recommended

A checklist to easily track all recommendations

Conclusion
Download this GUIDE to learn how to take your Clinical Trial Design from Good to Great.