Alimentiv Statistics to speak at the Clinical Trials Conference Ontario
Alimentiv Statistics is pleased to participate in the Clinical Trials Conference produced by Clinical Trials Ontario on March 8th and 9th 2017 in Toronto. John Amrhein, Vice President of Alimentiv Statistics, joins an impressive roster of speakers at this year's conference.
Clinical Trials Ontario is an independent not-for-profit organization established with support from the Government of Ontario. It's mandate is to provide a streamlined approach to conducting multi-centre clinical trials in Ontario, while maintaining the highest ethical standards for participant protection.
Please visit the conference site to learn more about the program and speakers.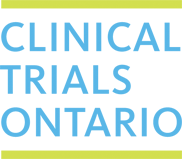 March 8-9 2017
Delta Toronto Hotel, Toronto, ON